SalesTechStar Interview with Rajeev Kumar, Chief Revenue Officer at SirionLabs
Rajeev Kumar, Chief Revenue Officer at SirionLabs shares a few tactics to help B2B tech teams become more "recession-proof":
________
Welcome to this SalesTech Star chat Rajeev, tell us about yourself and your journey through the B2B tech market…we'd love to hear more about your role as CRO at SirionLabs.
I joined SirionLabs in 2021 to help lead SirionLabs' aggressive market expansion plans. CLM is a rapidly growing industry, so my first priorities were to use that momentum to build scale-oriented processes, expand SirionLabs' reach, and strengthen the sales talent pool.
This strategy established the foundation for the company to build an enduring, scaled and fast-growing business. Since I joined SirionLabs as CRO, we have secured an $85 million funding round, grown the customer base to over 250 companies, hired an additional 200 employees and formed strategic partnerships with leading organizations such as KPMG, EY and Deloitte.
What do you feel today's marketing/sales/B2B CROs need to keep in mind amid talks of another slowdown/recession?
To make a business more "recession-proof," flexibility is key, and this is most effectively achieved through digital transformation initiatives. Digitally transforming processes like CLM, for instance, help businesses achieve complete contract visibility, which in turn helps achieve efficiency gains, decrease time to signature for faster contracting, and mitigate risks like missed deadlines, revenue loss and compliance fines.
Additionally, by shoring up resources, — it is estimated that good contract development and management can save up to 9% of revenue — companies can look for opportunities to create new revenue streams, bolstering the resiliency of the business.
With industries/economies in cost-cutting mode: what kind of processes and technologies do you feel should come to the forefront to help tide over ''bad times''? In this mix, how can CLM platforms help?
The global pandemic, geopolitical tension, inflation and now the recession, have all combined to create a formidable amount of uncertainty in the world economy. What organizations have learned through all of this is that agility is key. Digital transformation initiatives support an agile enterprise, which enables leaders to make smarter business decisions and adjust quickly in the face of disruption. Modern CLM systems are essential today, providing the ability to see every single source of expenditure along with contractual obligations in one place.
It's difficult to slow spending without visibility into where the money is going and knowing the consequences of terminating or renegotiating a contract. CLM also helps to quickly identify the areas where companies can make the most difference immediately.  On the revenue side, if everyone is in cost-cutting mode, how do companies preserve their own revenues? Better managing contracts is a good place to start.
Read More: SalesTechStar Interview with Pulkit Agrawal, Co-founder and CEO at Chameleon
How do you feel B2B teams can look toward 2023 for better growth and revenue opportunities and what should they be doing more of until the rest of this year to prepare accordingly?
Whether it's digital transformation, artificial intelligence (AI), integration of different systems or strengthening security, business success is largely determined by how a company executes its technology strategy.
It's important for technology leaders to have a much larger, more strategic role within the enterprise, but they must also be eager adopters of innovative technology. Long, complex digital initiatives that are slow to adopt and negatively impact productivity are falling out of trend.
One trend that's here to stay for 2023 is the amplification of enterprise software. People today expect software to be intuitive, easy to use and work across all their devices. Enterprise software must meet these user experience standards and be configurable enough for the modern enterprise.
A few thoughts on the future of automation for customer-facing teams?
As AI and machine learning (ML) technology advance, an increased number of enterprise workflows are being automated to increase speed and efficiency.  CLM is no exception as one of the fastest growing areas in the software industry. By 2024, Gartner estimates that 85% of Fortune 500 companies will have implemented an automated CLM system. Legacy contracts are no longer adequate — especially given today's remote and hybrid work settings, which make digital contracts and workflow automation more important than ever.
We see the future of CLM expanding beyond just the process of contract management. CLM solutions provide a wealth of transactional data captured from contracts over the years. This knowledge is valuable in providing business insights for improved efficiency and profitability across the entire enterprise. In addition, customer-facing teams can leverage valuable contract insights to better support customer needs and negotiate stronger business deals.
Read More: How to take more Sales Calls and Book more Customers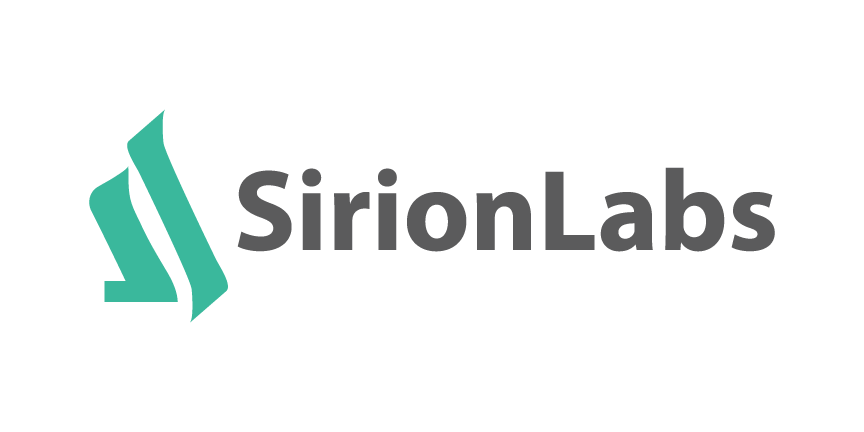 SirionLabs is a leading contract lifecycle management (CLM) provider that enables enterprises to manage the complete contracting lifecycle on a single, easy-to-use platform. SirionLabs' AI-led CLM solution, SirionOne, allows companies to author stronger contracts, improve risk management, strengthen counterparty relationships and increase teams' productivity.
SirionLabs' Chief Revenue Officer (CRO), Rajeev Kumar, is a seasoned leader with 20+ years of enterprise tech experience. He leads global revenue generation processes including sales, business development, demand generation, stakeholder alignment, strategic decision-making and all revenue-related functions.
Episode 143: Uncovering the Evolution in Retail Media with Mikey Paley, SVP of Business Development, Retailers at Aki Technologies
Episode 142: Go-To-Market Best Practices with Jeffrey Ha, Chief Go-to-Market Officer at Rev
Episode 141: B2B Revenue Generation Tips with Marjorie Janiewicz, Chief Revenue Officer at Foursquare