SalesTechStar Interview with Kevin Croxton, Chief Revenue Officer at Ceros
Kevin Croxton, Chief Revenue Officer at Ceros shares a few sales enablement tips and best practices in this short catch-up:
________
Welcome to this SalesTechStar chat! We'd love to hear more about you and your time as CRO at Ceros.
I've been with Ceros for almost seven and a half years. Coming up on three of those as the CRO. I started on the ground floor as a sales person and as we grew I was lucky enough to keep up with that growth and take on new opportunities and I've loved every minute of it.
It hasn't been without its challenges but our culture hasn't changed since day 1 and we've managed to grow from 20 people when I joined to over 350 people presently. This has enabled us to not only navigate difficult situations but to even grow through them: our values shine through in every aspect of our team and how we interact with our customers. When we get feedback from our customers we hear things like "your team just gets it", "we don't have any partners that put this much effort into educating and inspiring us" and "everyone I ever interact with at Ceros is always so nice and helpful".
We focus our attention on creating products that people love, delivering value ahead of anything else, and trying to create a true human connection with everyone we interact with, which has undoubtedly helped us stand out and drive results. We have big plans to continue expanding our ability to unlock creativity across organizations by introducing more products that delight our customers and offer a tremendous amount of value
How has the platform evolved over the years? We'd love to especially hear about some of your most recent partnerships and newest integrations…
At Ceros, we're lucky to have a clear vision and understanding of who our users and customers are. Other platforms that we've competed against over the years have suffered from trying to be everything to everyone. Instead, we've stayed laser-focused on creating the best possible platform for designers and design curious marketers.
We've focused on creating a product that will delight our users while delivering a powerful tool that can be leveraged in an almost infinite amount of ways. Our partnerships team has grown massively over the past 8 months and has established partnerships with Facebook, Pinterest, Showpad and Highspot, all while we build out our integrations team on the product side.
Read More: Net2phone Named A Top 10 Unified Communications Solution
How are you seeing sales enablement trends evolve in today's market?
We're seeing much more emphasis being placed on all the digital touchpoints that occur during the sales process. In the past companies have focused a large portion of their resources on bringing people into the top of the funnel, thinking about how big teams are who take care of the website experience. But the reality is that after they've come in through your website the content they consume is primarily driven through the sales process.
In the past, sales decks, product pages, and even proposals were an afterthought. They would typically be produced in a flat, nontrackable format like a PDF. What we're seeing now is that those touchpoints are just as important, if not more than that original website experience, so why not strive to make that the best experience possible?
What top tips would you share with teams who are trying to implement sales enablement tools and best practices?
Don't lose focus on the experience of the reps and make sure to get buy-in across the team before implementing it.
Read More: SalesTechStar Interview With Matt Darrow, CEO and Cofounder at Vivun
In your view, what are some of the top challenges you still see salespeople face today and what top tips would you share with them?
I think the biggest challenge is the complexity of decision-making at organizations and the false understanding that everyone involved in decision-making has a consistent, transparent way of doing things. In sales we often look for a "decision maker" but more often than not decisions are made by committee. Influencers on deals are just as important as the "decision makers" and with how integrated tech stacks are you need to get buy in from all of them.
Read More: How Consumer Shopping Behaviors Are Changing Amid Rising Inflation Rates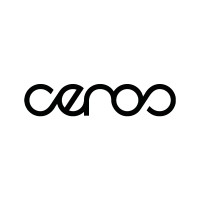 Ceros is an experiential content creation platform that empowers marketers and designers to create engaging, interactive, and immersive content experiences.
Kevin Croxton currently serves as the Chief Revenue Officer at Ceros. Prior to this role, Croxton has served in numerous positions during his five years at Ceros, including new business director, head of sales and VP of sales and account management. In his role as CRO, he will oversee the company's revenue and acceleration.
Episode 127: B2B Sales and SalesTech Best Practices with Craig Moore, Head of Sales at Vyond
Episode 126: Revenue Intelligence Trends and Best Practices with Chris Cabrera, CEO and Founder at Xactly
Episode 125: Sell without Selling Out – A Conversation with Andy Paul