SalesTechStar Interview with Jeannine Shao Collins, Chief Client Officer at Kargo
Jeannine Shao Collins, Chief Client Officer at Kargo has a few thoughts on what sales people and marketers should do to deepen customer engagement in 2023:
________
Welcome to this SalesTechStar chat Jeannine, tell us more about yourself and your role at Kargo…
Thanks so much for having me! So, a little about myself – I am the new Chief Client Officer at Kargo. I oversee sales and ultimately am responsible for revenue growth. Kargo works with the world's largest and most interesting brands and advertising agencies. We are focused on providing truly differentiated advertising opportunities, so our client relationships matter a lot. We're constantly collaborating with our clients, pushing them to innovate, and getting invaluable feedback from them that shapes our solutions.  Since joining the company this fall, I have been inspired by the creativity and innovation happening every day at Kargo. It's a thrill to bring novel solutions to clients and I'm focused on making sure that we're delivering  the best service and results possible.
On a personal level, I am very passionate about equity and inclusion and have always been a big believer in female empowerment and helping female entrepreneurs succeed. Prior to joining Kargo, I was the president at SeeHer, a non-profit organization that is part of the ANA. SeeHer is focused on elevating women, and that cause is one facet of the larger equity and inclusion focus that I bring  to my new role.
What do you feel today's chief client officers need to do more of to drive better client interactions and journeys? How has the role of the typical chief customer officer evolved in your view?
My title is an important signal to our approach at Kargo. I'm not the "Chief Revenue Officer" or the "Chief Growth Officer." I'm focused on building the best possible client relationships. To do that well,  A huge part of success is showing up.
I think it is important to talk to — and listen to — as many stakeholders as possible. Ultimately, the best Chief Client Officers know how to help their clients solve problems and capitalize on opportunities. At the highest level, solutions have to be bespoke to the clients' needs and Chief Client Officers serve as an advocate and conduit between the company and the client during that process.
We live in a fragmented media world where different stakeholders have different objectives. The best Chief Client Officers take into consideration the entire ecosystem — all the clients' needs and all that is going on in media. Even with the advancements of technology, it's still a people business so it takes a lot of listening.
Read More: SalesTechStar Interview with Joe Dillon, Executive Vice President of Sales at Baffle

Can you talk about some of the best ways through which you've seen brands in B2C drive customer and client experiences and buying journeys with out of the box tactics…
It's important to appreciate the art and the science of the business. We are a B2B company, but we work with a lot of B2C brands that turn to us to reach millions of potential customers. The best brand activations have a few important elements in common: they capture imaginations, offer value to the customer and use measurement and data to gauge progress and drive future engagement through optimization.
We help brands on all counts. We are a creative-driven entity that drives engagement with advertising concepts that capture imaginations and encourage engagement in ways that are somewhat "out-of-the-box" in the fact that they are programmatic and measurable. Our clients can customize those foundational advertising solutions, for example, with interesting shoppable elements or music, but they are using creative that is tailored to specific environments and already designed to grab audience attention.
What are some of the top 5 client acquisition strategies/frameworks that you have always sworn by?
Kargo has acquired a number of diverse technology companies in the past few years, and despite them all providing different solutions to different clients, each of the companies' approach is rooted in the same principals — delivering a unique value proposition that clearly addresses the clients' needs.
Providing truly unique solutions that hit clients' goals requires a deep understanding of each and every client. So if I had to name a few strategies, I would say, first, even as technology evolves, relationships matter most. Understanding client objectives is still key and that requires conversations. Next, I would say that it's important to dig deeper; look at the needs behind the asks.
Perhaps some clients are more focused on early stage engagement while others need comprehensive measurement metrics. Knowing what is driving those needs helps you shape your solutions and gain more loyal customers. If we can expertly connect with clients at their level, they can see how one of our offerings can help with early stage brand engagement, or how our measurement gives them the insights they need. We're doing more than listening, we're delivering real value.
A few thoughts on the future of the B2B tech segment before we wrap up?   
Every B2B tech company has their own foundational reason for being — to provide insights, to enable a process, etc. Kargo exists to provide technology that helps companies engage their customers, and ultimately drive sales. As a result of the industry continuing to innovate in order to achieve individual goals and objectives, technology becomes less compatible, more complex, and less effective. It's important that we all remember the bigger picture. We might be creating advertising technology, but we need to think about the audience that will ultimately see the ad, what drives their attention and what is our client doing with all of their technology to make that happen. We're just one piece of a larger story and working closely with our customers ensures we are an important piece of that story and that we provide value in the future.
We recently hosted a hackathon and saw some really great innovations come out of our developers. It will be interesting to see how we can bring these ideas to market to help move the buying journey forward. I think the best ways are yet to come!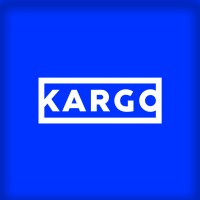 Kargo creates memorable digital advertising and content experiences. With a suite of impactful, exclusive advertising solutions, brands choose Kargo to make customer connections that count. Kargo is the leader for unique ad placements, with creative options that make the most of mobile, video and social media. For publishers, Kargo delivers technology that dramatically improves viewer experience, as well as inventory and page performance. Headquartered in NYC, Kargo is 400 employees strong with offices across the globe.
Jeannine Shao Collins is Chief Client Officer at Kargo.
Episode 147: Driving Better Customer Revenue Journeys with Holly Procter, SVP of Global Sales at Clari
Episode 146: The Bazaarvoice Growth Story with Zarina Stanford, CMO at Bazaarvoice
Episode 145: The Changing Face of Sales with Mark Wright, VP Sales & Partnerships at Zeitworks