Jesta I.S. Announces Appointment of Chief Operating Officer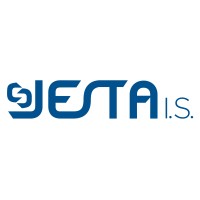 Jesta I.S. Inc., a global developer of modular cloud solutions and unified ERP for retailers, e-tailers, wholesalers, and brand manufacturers, has named Jon Vacca its Chief Operating Officer (COO) effective.
Jon Vacca is a 30-year veteran of the apparel and footwear industry. For 22 years, he served as Senior Vice President at PUMA North America where he was responsible for several functions including Information Technology, Project Management, Credit Management and Customer Service. Prior to this time at PUMA North America, Mr. Vacca worked for top brands including Cole Haan and Timberland.
Read More: Another Experienced E-Commerce Executive Joins Deck Commerce Board
Reporting to Jesta I.S. President Arvind Gupta, Mr. Vacca as COO will work closely with other members of the company's leadership team to drive overall business operations with a focus on operational efficiency and growth. Mr. Vacca will provide thought leadership to Professional Services, Business Development and Cloud Infrastructure teams.
Jon Vacca, COO, Jesta I.S., said: "Jesta I.S. has already proven itself to be a leading developer of software solutions for global brand manufacturers, wholesalers and retailers. There are many talented people here who work incredibly hard. I'm excited to be joining the leadership team and I'm looking forward to solidifying the Jesta I.S. foundation for performance excellence, accountability and seamless deliverability of client projects."
Read More: SalesTechStar Interview With Lara Menendez, Product Director And Member Of The Executive Board At…
"Jesta has been expanding its management team in order to execute its next stage of business growth," said Arvind Gupta, President, Jesta I.S. "Jon brings decades of cross-functional experience to Jesta I.S., and he will be a tremendous asset to the organization as we push onwards with our strategic business goals, while remaining committed to delivering superior experiences to our global clients, and building an inspiring team culture to ensure our employees thrive."