CIENCE Announces GO Flow Data Integration and Transfer Software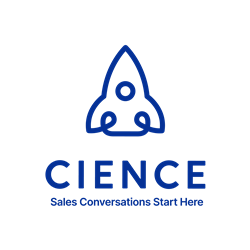 Data Transfer Software Offers the Ability to Move Sales & Marketing Data Across Systems and Capture Value from Event Streams
CIENCE, the creator of the world's first sales and marketing platform that empowers sales and marketing teams to work together more effectively, announced the availability of GO Flow, a data transfer tool that provides real-time event streams for your prospect and customer data.
With CIENCE GO Flow, sales and marketing teams are able to easily move data between any connected system, connect their data warehouse, and manage all of their customer data in one place.
Data Sources and Destinations
The CIENCE GO Flow tool enables users to select a framework, add a few lines of code to their website or app, and then see data moving between a source to a preferred destination or multiple destinations where data needs to be sent.
The value of this is data-enabling businesses around the key events happening on their websites and in other channels at the top of the funnel.
Read More: How to Drive Engagement and Fuel Sales with NFTs with These Best Practices in 2023
"Data is fuel in today's world," said August Keating, President and COO at CIENCE. "So the ability to manipulate data to get a better picture of your prospects and events happening on your website will help you sell better, smarter. We're glad to enable this for our customers."
CIENCE GO Flow automatically creates a sales and marketing data warehouse that can be queried instantly. Data can be streamed in real-time or sent in micro-batches (up to 1x per minute).
In addition to creating new sales and marketing data warehouses, data can flow to other services such as familiar marketing platforms like HubSpot, Google Analytics, or Amplitude. CIENCE GO Flow can also call any HTTP application programming interface (API). It also supports all advertising pixels.
Data Enrichment
CIENCE GO Flow automatically resolves, identifies, and then enriches your visitor-based event data. This includes any contact data flowing to your downstream marketing and sales stack.
Read More: Cirrus Insight Introduces New Way For Customers To Book With Account Teams
There are more than 140 external services CIENCE GO Flow pulls from to enrich data to build a 100% accurate profile of users. These include the CIENCE GO Show website visitor identification tool that determines the underlying contacts visiting your website.
"CIENCE GO Flow is the glue that connects key website, outbound, or advertising data to all your systems of record," said Keating. "We're enabling businesses to get way better at leveraging what would otherwise be a complete black box. After all, every business is going to market via multiple channels and generating demand—but understanding better the visitors and events and actions each is taking with your company leads to better sales results."
Write in to psen@itechseries.com to learn more about our exclusive editorial packages and programs.