SalesTechStar Interview with Karen Clarke, SVP & Managing Director of Americas at Anaplan
Karen Clarke, SVP & Managing Director of Americas at Anaplan chats about the need to think differently when it comes to revenue generation and sales practices in a dynamic marketplace:
___________
Welcome to this SalesTechStar chat Karen, tell us about your (pretty interesting!) journey through the years and the top highlights and takeaways from these experiences…we'd love to know more about your role at Anaplan too!
It's great to be here!
My journey at Anaplan began in early 2017, when I joined the company to manage the Northern Europe & Emerging Markets Business. We were growing rapidly at the time, and I soon moved to Singapore to take on the role of Managing Director for the Asia-Pacific region. The opportunity to grow our APAC business from its infancy was amazing. I had the opportunity to travel and meet with customers and partners in markets like Japan, Australia, and India, who were leveraging Anaplan to completely re-imagine their operations for growth and agility. And I'm proud to say that during my tenure in APAC, Anaplan's revenue in the region increased by approximately 240% between FY19 and FY22. Now I have the opportunity to meet an entirely new set of customers, partners, and sellers in the Americas – Anaplan's largest market – and identify ways to address a new set of business challenges for businesses in the U.S. and Canada.
Prior to Anaplan, I spent 20 years at Oracle joining as a salesperson and then in various leadership roles across the EMEA region. Throughout my career, I've also held non-executive director and business advisory roles to software start-ups to fuel my interest in women's leadership, digital, and STEM skills development.
In a challenging sales market: how do you feel revenue and sales leaders can work cohesively to unlock better revenue and growth opportunities?
Right now, CEOs across industries are highly focused on growth – which puts added pressure on revenue and sales leaders at a time when traditional revenue streams and market opportunities might not be available. An agile go-to-market strategy is critical to success in this environment. Sales and revenue leaders need to be able to set their strategy, manage performance, and then make course corrections at the speed of the market and the business. They also need more data and insight than ever before to fill their pipeline with realistic, winnable opportunities. Unfortunately, departmental silos and traditional approaches to sales and revenue planning make this difficult to achieve for many businesses.
However, with an even greater emphasis on growth in today's market, I'm confident that we are going to see businesses accelerate their digital transformation journeys in order to gain real-time visibility and establish a more collaborative framework between sales and revenue organizations. Instead of working in disparate systems or spreadsheets – or creating plans based on gut feelings or historical data alone – digital transformation projects can help sales and revenue leaders re-imagine their processes to be more predictive, strategic, and collaborative, which should unlock new growth opportunities for the business.
What are some of the top mistakes you feel CROs, and sales teams need to consciously avoid to ensure a healthy / consistent sales pipeline?
CRO's fail when they fail to plan. A recent study from the Sales Management Association revealed that when sales teams set their plans correctly, they are 40% more likely to hit their goals, however, only 36% of companies believe they are good at planning. Strategic planning and a strong pipeline go hand-in-hand, so it's not surprising that when I talk to sales and revenue leaders, one of the main frustrations I hear is an imprecise pipeline. Maybe they are struggling to find focus in a sea of accounts or focusing the wrong resources on the wrong targets – either way, they are left without a realistic picture of revenue.
The root of the issue is often planning data. For many companies, B2B organizations especially, the pipeline is based on little more than past purchases and best guesses. This makes it incredibly difficult for sales leaders to cut through the noise and make sure they are targeting the right accounts, with the right products, at the right time.  Plus, if planners model territories, quotas, and comp plans against transactions that closed in the past they will struggle to pinpoint where to prioritize and focus their sales investments and resources to maximize the results of their go-to-market strategy. This could lead to an unmotivated field strapped with unattainable quotas, which might ultimately drive higher attrition of top sales reps.
How can B2B salespeople and sales leaders capitalize better on AI/ML and Predictive Tools to boost their processes and output?
Predictive analytics has opened the door for sales leaders to leverage external insights to create an agile pipeline filled with accounts that actually want to buy from them.
Sales leaders can leverage predictive analytics to analyze accounts based on internal data – what they already know — as well as external data — what they don't already know. Things like firmographics on revenue, employee size, and industry, buyer intent and online behavior, open and existing positions and trends in HR, insights on investments for IT, engineering, operations, security, etc. — these data points can help sales leaders target the right accounts, with the right products, at the right time. This also makes it easier to build fair territories and set more realistic quotas so sales leaders can optimize their sales resources and ideally retain top sales talent.
A few thoughts on the future of salestech as a segment and how you feel this space will shape up?
There are a lot of unknowns in the market right now – we know we are headed into a recessionary period, but we don't know exactly what that will look like, how long it will last, how customers will react, or how revenue streams will be impacted. For sales and revenue leaders, this creates a lot of uncertainty at a time when their organizations are focused on cash flows and liquidity. Agility and efficiency in sales planning will be critical – and I think that requires a mindset shift for a lot of sales and revenue leaders.
A common theme I see is that sales businesses tend to get stuck with annual plans and are reluctant to adjust mid-cycle based on the demand and resources they have available. But I believe we are going to see that attitude start to change as leaders realize they need to be more agile about setting territories and quotas and then adjusting mid-cycle to optimize for stronger performance.
This shift in approach is another reason why I think there is a massive opportunity when it comes to integrating data and intelligence into the sales landscape. And I am optimistic about the future based on the conversations I am having with sales and revenue leaders today. There is a consensus among forward-thinking leaders that the traditional way of doing sales planning is no longer working, and we're seeing more companies put an emphasis on data, advanced intelligence, and predictive capabilities as a result.
But there is still a lot of work to be done in terms of leveraging data and technology to truly transform the sales organization. For instance, we recently worked with the Sales Management Association on a survey of more than 90 sales and sales operations decision makers, and while 87% of respondents said quota setting is important, only 36% said they are good at it today. The same can be said for incentive comp, with 88% acknowledging its importance but only 40% saying they are good at it. This is an area where we are going to growth in terms of digital solutions and data-driven capabilities that can help sales leaders prioritize territory and quota setting, as well as comp planning.
Read More: Compliance By Design – Adhere To Regulations Without Sacrificing Service Excellence
Some last thoughts, takeaways, before we wrap up!
I think this year is a pivotal moment for sales and revenue leaders. Business has never been more unpredictable, and it's clear that constant market change and disruption are not going away. I believe leaders who think differently about sales planning and take bold action to transform their go-to-market strategy will be better positioned to see around corners and stay one step ahead of the competition. Opportunity still exists, even in the midst of so much volatility, so if sales leaders can embrace new tools and capabilities – like predictive analytics – the sky is truly the limit.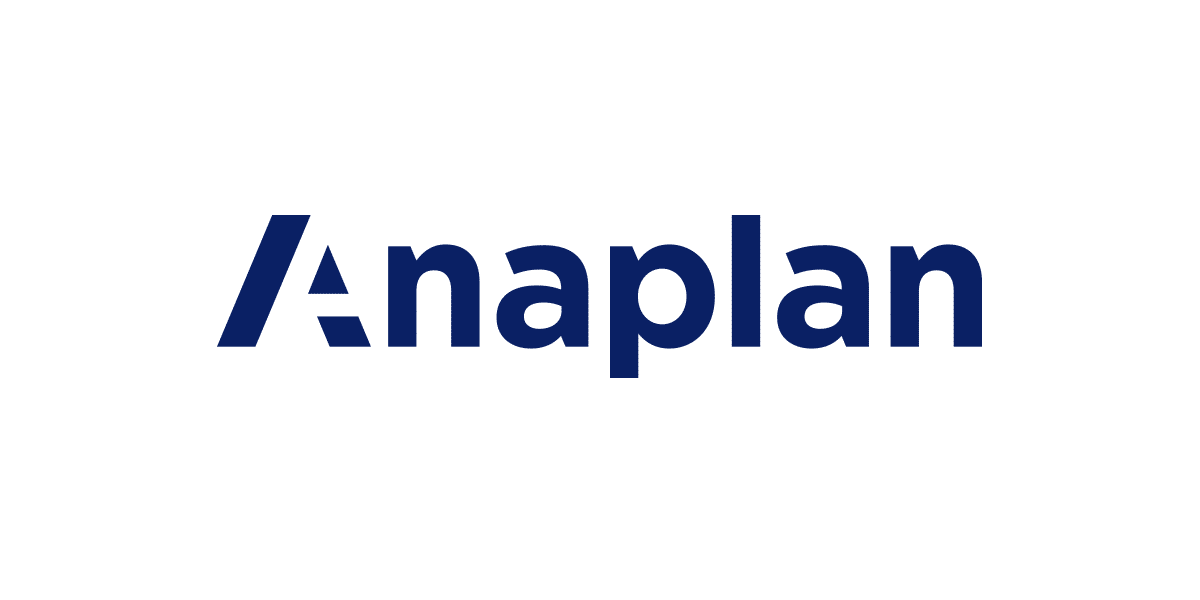 Anaplan helps connected leaders and teams forecast continuously, model complexity, and turn change into advantage.
Karen Clarke is SVP & Managing Director of Americas, Anaplan
Episode 133: B2B Customer Engagement Best Practices with Myles Kleeger, President and Chief Customer Officer of Braze
Episode 132: Biggest B2B Sales Learnings with Astrid Boer Masle, VP of Sales, EMEA & APAC – RFPIO
Episode 131: Product Management Tips and Best Practices with Kimen Warner, VP of Product Management at Drift