SalesTechStar Interview with Matt Ferry, Chief Revenue Officer at Gramener
CROs today need to focus on improving tactical and strategic initiatives while constantly improving internal processes; Matt Ferry, Chief Revenue Officer at Gramener shares a few best practices in this quick chat:
___________
Welcome to this SalesTechStar chat Matt – what's the most exciting part about being Gramener's new CRO?
Thank you for the opportunity to talk about Gramener, I'll try and keep my responses short and valuable. I consume a lot of industry data this way regularly. In short, it's rare to find a company that has such a strong and mature technology with a rapidly growing marquis customer base that hasn't hired an executive level sales role at this point in their growth. I'm honored for the opportunity to help a group of really smart founders, that have bootstrapped their company, drive exponential scale.
Read More: SalesTechStar Interview with Jim McHugh, Co-Founder and Chief Executive Officer at Mperativ
Tell us what you feel new CRO's need to be focusing on in the B2B and Tech marketplace to drive better business growth and output?
I think it's important that a CRO doesn't get caught in the weeds becoming a sales manager. The focus must be, both tactical and strategic. Yes, let's roll up our sleeves and drive mission critical deals over the line, but let's not lose sight of what we're doing. We're scaling! To do that, we need to have a broad view of the business and that is a lot about sales enablement. We need to understand and influence Product Market Fit, Marketing, Lead Gen, Customer Success, and selling. These days, the smartest buyers consume a lot of information about the technology they need. It's my job to put all the pieces together to make that buying process seamless and rewarding.
What are a few ways in which you feel B2B sales and revenue leaders need to be revisiting their strategies through 2022 based on predicted market dynamics?
I'm very lucky on this front as Gramener is firmly in the Artificial Intelligence space and it's very rare to talk to companies that are not looking for help in their Digitalization journey. Execution of business value in the AI world is a complex process and many companies make the mistake not to make it easy for the buyer. They focus on algorithms and technology and not helping a customer solve a problem. There are a lot of very technical solutions on the market, but very few that focus on outcomes and ease of use and deployment. Gramener, and the Gramex platform excels here.
Read More: SalesTechStar Interview with Marc Sachdev, Principal Product Marketing Manager at Impact.com
Take us through a few top thoughts in mind about the evolution of RevTech/SalesTech platforms and how you feel these segments will evolve as capabilities / features become more unified?
There are more revenue and sales platforms on the market than you can shake a stick at. While there is a trend to try and buy tools that are industry and vertically focused that I think are very valuable, there is still nothing like embracing your sales enablement story as a whole.
Don't focus on the best new platform or customization transforming your growth, focus on how to make a customer happy and proud of buying from you – that takes strategy and cross functional execution.
Some last thoughts, takeaways, digital sales/customer communication tips and best practices before we wrap up!
The key takeaway for me is to truly understand what your technical advantages are and make sure you drive those points home via every resource you have. It should go without saying, but too often, even internally companies don't necessarily have alignment. So, align! Don't take it for granted that everyone knows your value proposition, make sure you test that – internally and externally. Lastly, your buyers consume way more than they ever did so give them what they're looking for and they'll engage you.
Read More: SalesTechStar Interview with Jim Kaskade, CEO at Conversica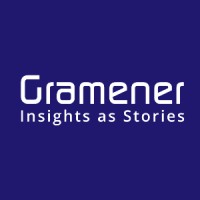 Gramener is a data science company that helps solve complex business problems with compelling data stories using insights and a low-code analytics platform. Gramex platform is a low-code framework to rapidly build engaging data solutions across multiple business verticals and use cases. Gramener's products have empowered CXOs, Chief Data Officers, Scientists, Business Analysts, and others to save millions of dollars by impacting revenue and decision making.
Matt Ferry is the Chief Revenue Officer at Gramener. He previously led global sales as Vice President at Kyndi, an AI startup specializing in Cognitive Search and Natural Language Understanding. Prior to that, Matt was the Chief Strategy Officer at eMaint, a mid-sized CMMS company growing rapidly. At eMaint, he was responsible for the company growing by more than 100 percent, driving a nine-figure exit, and selling the startup to a Fortune 500 company.
Episode 114: Marketing Do's and Don'ts with Chris McLaughlin, Chief Marketing Officer at LumApps
Episode 113: Optimizing B2B Sales Training Efforts: with John Elsey, CEO at Richardson Sales
Episode 112: B2B Revenue Tricks and Optimized Sales practices with Karen Gallantry, GM at mParticle